PHONE OR TEXT AT 419-906-1130
---

FRESH PRODUCE UPDATE: (7-25-17)

~tomatoes

~kale (dino and curly leaf)

~parsley

~cabbage

~fresh basil

~kohlrabi

~cucumbers

~strawberries

~PEACHES (LIMITED QUANTITY)

~swiss chard

~"fooled ya'" peppers (look like jalapenos but not hot)

~zucchini

NEW PRODUCTS:

Neat Foods - burger mixes, and Egg Replacement mix
PAPPY'S CONCENTRATED TEAS (green, peach, sassafras, and raspberry) Columbus Grove, Ohio
Bio-Coffee - non acid, caffeine free, non-GMO amazing tasting coffee.
FOODS ALIVE FLAXSEED CRACKERS (MANY FLAVORS) - MADE IN WATERLOO, INDIANA
Pita Chips from Pita Krunch - Maumee, Ohio
KOMBUCHA - made by Divine Living, Bryan, Ohio. (blueberry, mango, lemon/ginger, raspberry, pomegranate, original)

Regularly in-stock products:Farm fresh "happy eggs" (Spillis Homestead)Turkeyfoot Creek Creamery goat cheese (curds, cream cheese, gouda, feta, cheddar)Maple Syrup (Pure Products, and Dick's Maple Farm)Local Honey - Roger & Judy Meyers (now in 1, 2, and 4 lb jars), MasterPlan Farms, and Dick's Maple FarmGourmet breads, pies, cookies and donuts - KYRA'S BAKERY CONNECTIONNon-GMO Corn chips, potato chips Soap, Neat burger mix, and more.

---

---

Kyra's Bakery Connection is taking orders for Thanksgiving day goodies through Tuesday at noon. Some items will be on hand; stop in to see what's fresh today, or make a special order. Call or text 419-906-1130 and ask for Kyra (Keer'-ra) and we'll make sure you get your special items when you need them.


---
---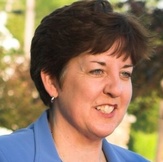 Greetings! In case we haven't met, I am the owner of Seasons' Eatings, Robin Weirauch.
​My new business is growing but you can help it really take off by stopping in for a meal or purchase, if you haven't been here yet! :)
Have fun perusing the rest of the site. I hope to earn your business and greet you at Seasons' Eatings soon.
The store is located in downtown Napoleon, Ohio, at 719 N. Perry (between Spengler's Pub and Hilver's Jewelers).

PH: 419-906-1130 (texts welcomed)
719 N. Perry St., Napoleon, Ohio
Open M-F 9:00 to 6:30 PM
Sat. 9am to 3PM
---
Seasons' Eatings is a local foods market and eatery serving vegetarian cuisine made from local foods grown, baked, gathered or otherwise made in the greater Northwest Ohio area. At Seasons' Eatings, you'll find an ever growing collection of quality foods that originate from dozens of fine people living and working their small businesses within our local economy. These products include eggs, cheese, baked goods, fruits, vegetables, jams and much more. When you make a purchase at Seasons' Eatings, you are supporting local small independent businesses, as well as sustainable food production practices. Guests are welcome to "bring your own food" into Seasons' Eatings, to help integrate various eating preferences, while giving the vegetarians a place with the most options for a change. :) Seasons' Eatings is about local foods, from local folks, to improve the local economy, the environment, and the well-being of people and animals.
---
Local Foods Market


Seasons' Eatings is both a specialty grocery store and an eatery; offering local foods of greater Northwest Ohio. The market is supplied by over 20 area growers, bakers, or producers. These folks are committed to providing quality, healthy, and flavorful foods to feed your family and theirs. The list includes baked, cheese, eggs, herbs, jams, whole fruits, vegetables, dried beans, syrup, honey, walnuts, corn chips, candy, pies and more. Most fruits and vegetables are grown using organic standards, and some are certified organic - either way, Seasons' Eatings will provide the food information you need to make your selections.

Local Foods Eatery

Breakfast and lunch items are created from the great local foods available each season and made to order. Gluten free and vegan items are available and can be ordered or requested. Please let Robin know of any food allergies or preferences you may have before ordering.

The menu changes somewhat with each season based on the products available at the time. Year round options such as house-made soups, black bean burgers, quinoa/kale patties, egg salad, chickpea salad, hummus, and more are at the ready each day.